Reroute our Family Journey: We Found a New Home Base!
When some circumstances of life push us to replan, rethink and reroute our journey. Why and where to go next?
JOURNEY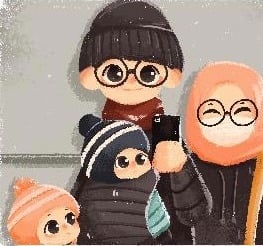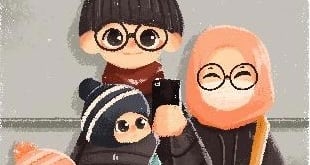 Being a nomad means we need to be tough of some uncertainty and unexpected circumstances of life during the journey. It will hit us hard, especially if we do the nomad life as a family. We have another "2 fragile-little heads" in this family who need to be handled with extra care.
To be honest, some rocky mountains challenged us during the journey, not only physically but also psychologically. Even though, as we mentioned before, we did 2 years preparation before starting the journey (especially financial means), it turns out we still lost our control in some parts which push us to replan, rethink and reroute our journey.
Rerouting or way, is the only realistic solution we choose at that time. As it was also reasonable. So, here we break down why we finally choose to stay and settle down in Lithuania while we prepare other plans for our family journey.
Document Issues
As an Indonesian who is in the 61th Rank of Global Passport Index, this is gonna be a main issue. Only 41 countries give us a visa-free benefit, while most are not on our destination plan list. Of course, it limitates our leap. Not gonna lie, It is quite difficult to meet some criteria to complete the documents of entering a new country.
As example, to enter the Schengen country (European Union), plus in the pandemic situation at that time, we need to provide non-touristic reasons and put up a ton of money in bank statements for families of 4. Schengen country only gives 3 months stay in 6 months period, which means we need to do a so-called visa run every 3 months, while the only EU country which gives a free visa to Indonesian is (only) Serbia.
If we can shortly sum up, the hustle and bustle of the entry document process to a new country is really time and financially consuming.
Being a nomad family means a long-full-packed financial preparation. Although we made it about 2 years to finally be brave enough to start the journey, it turns out we are still facing the high potential risk of financial loss.
After an intense discussion, we finally found a conclusion that our past financial situation will make other difficulties for being a long term nomad. Our unhealthy financial flow also pushes us to take a break and find a safe point to cure
Kids Health Issues
It was in midth-month of February, when we arrived back in Ankara from Belgrade. After a rough and windy flight back, we got sick. Each of us got a fever, cough and flu which seems alike with COVID-19 symptoms.
It was also quite hard to maintain the kids' health during the journey. They didn't have a family doctor to consult, while the parents were also quite busy preparing for another journey. Kids gain quite a lot of weight-loss and need to be taken care of.
The last sickness also hit us with some conclusion that the exposure from a potential risk of airport-hygiene is not a good idea during the COVID-19 outbreak, especially for the kiddos. So that is why the kiddos always complain about why we have a quite intense airport-visit and take another flight which is not pleasant-full for them at that moment.
The Chances: Work Offer to Self (Funding) Relocation to Lithuania
Ammar was previously working remotely for a Lithuanian Company as a Digital Product Designer. It was in December 2021 when the option to self-relocate to Lithuania was made. We previously planned it would be good for our next nomadic journey to stay a bit longer in one of the EU countries which is also beneficial to our document process. But it turns out that Lithuania will be our new base, a place we called it home.
Long story short, after a visa rejection accident (yes, you read it right), we finally made it. In February 2022, we departed from Ankara to Kaunas, Lithuania.
We Found our New Home Base: Hello Kaunas!
After a long process of bumpy roads to Lithuania, we finally safely landed in Vilnius on 20 February 2022. The cold and windy Vilnius first welcomes us. We then continued the 1 hour road trip from VIlnius to Kaunas, a second main city in Lithuania.
Never heard the word of Kaunas? Yep, let us give a hint.
If you are a die hard fan of basketball, you should be familiar with Zalgiris. Yes, Kaunas is the main home base of Zalgiris basketball team.
If you are also into cultural-performance enthusiast, European performing arts, classical musical concert, and all cultural based performance, you need to know that Kaunas has become the host city of European Capital of Culture which we called KAUNAS2022.
Not only famous for its street art building, Kaunas also famous for its Interwar architecture which was awarded the European Heritage labeI and the only city in the world where so much style of the buildings has survived to the present day.
Last but not least, so here we continue our flow. We share some info about how we managed to settle down our first life in Kaunas, some tips as a newcomer and of course our kids' activities in our instagrams. So thank you for staying tuned and see you in the next story!