Meet The Team
Please welcome our team and know each other.
JOURNEY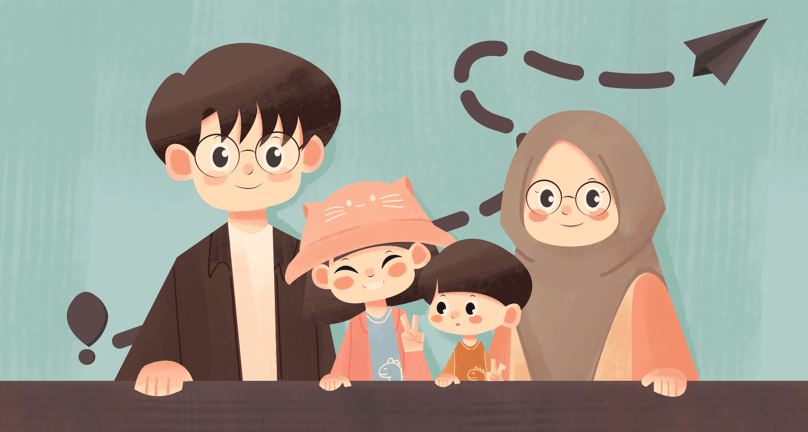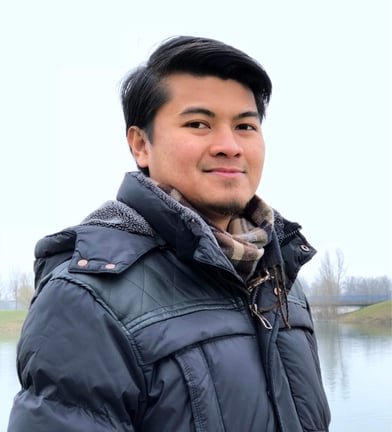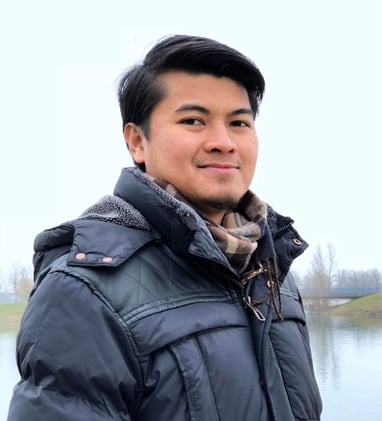 Instagram : @muammar_irfan
Ankara residential pedestrian view (October 2021)
Let's take this part from his wife's perspective because I have to put his name on a truly valuable word, cause yes, he totally deserves it.
The firekeeper of this travelhood. The sun at the day and the moon at the night. A life companion who keeps warm during the tremble and keeps cold during the burnt. A dad who keeps awake just to make sure that this flow is in a safe stream.
So many things he made recently to establish this journey. Put a very very hard work on his current job to stabilize our family-financial-matters during the journey, doing some new creative projects and finally make this platform running.
The into art personality who keep the good eye-catching social media post in a good shade dimension pictures. So, now you know who are the multi-talented ones in this family :)
Please visit his portfolio here if you need designers hand.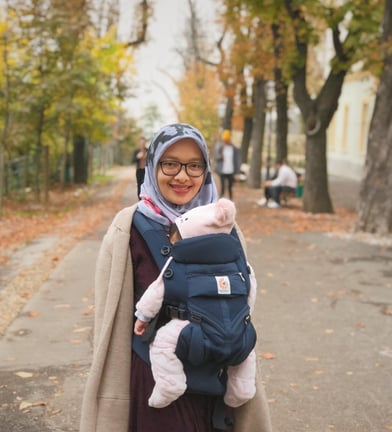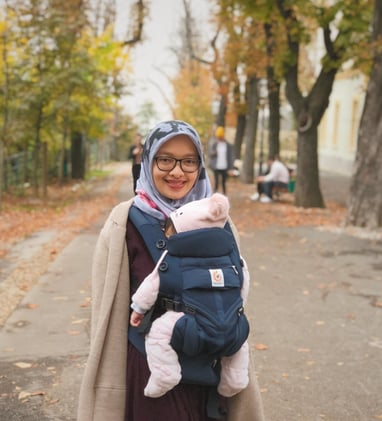 Uptown Zagreb, Croatia (2019)
Altering life from a 9-5 carrier oriented mom to a full 12-12 stay at home mom really made me crazy at first.
When we decided to go back to Indonesia, I tried to deep dive on what actually the inner me, how to mothering the baby perfectly until then I found out no word 'perfect' applied for motherhood, we just try in a good way as best as we can.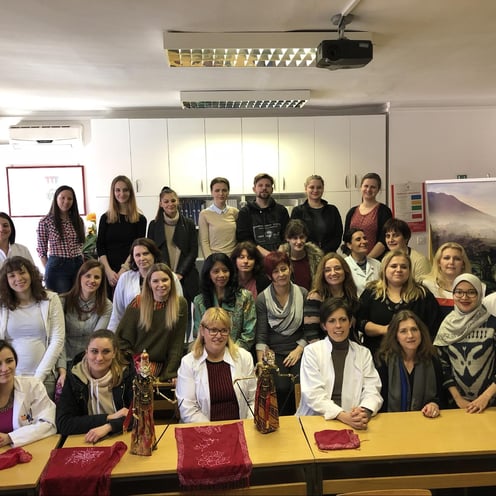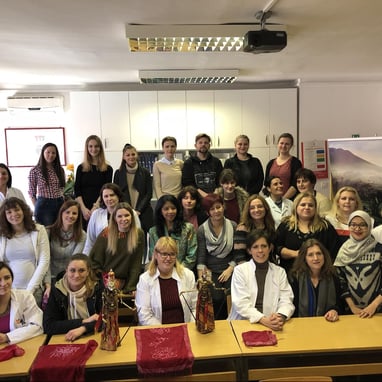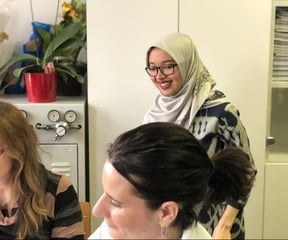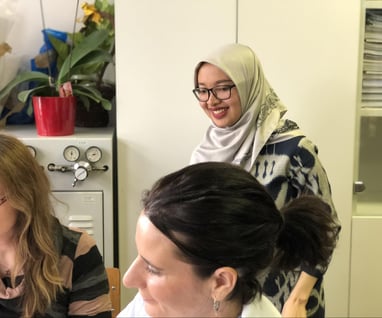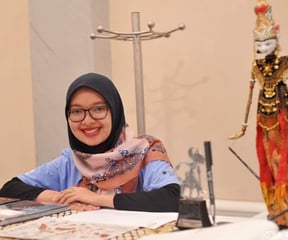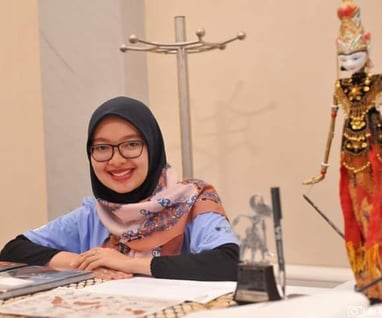 Me when I was a working (+pregnant) mom 😆 with some projects which I was involved with (pict.1&2 Indonesian Batik Workshop 2018, pict 3. Zagreb Coffee Break 2018)
It was an emotional night when I had a deep talk with Amar about my feelings and new purpose of life.
"What do you expect of raising the happy soul kids when you know that her nurturing mama was not happy at all here? We have been through many uncertainties of life recently, but hey, embracing it with happiness should sound better right? So why didn't we start this journey?"
That night when we begin to shape this journey together, when I finally feel really really better after know how to express, when I also finally realize wherever the flow will go then, at least it will bring happiness to the bird, the leaves, the humankind or just to the barefoot kids who seem so happy to meet the splash.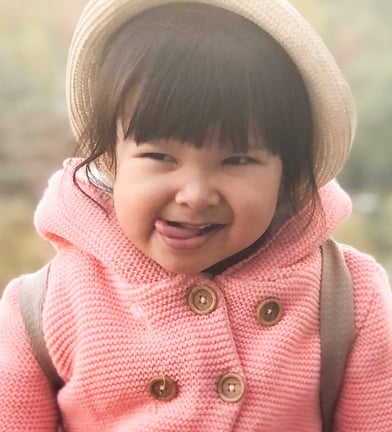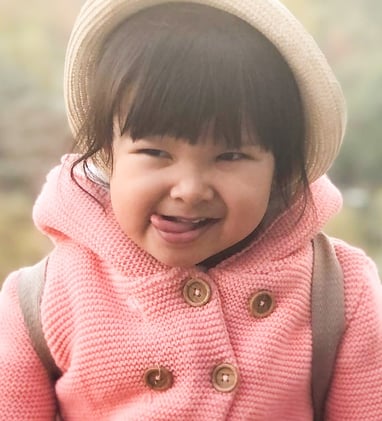 Adeeva curious expression, Ankara (October 2021)
I might be one of the (so called) crucial member of the team, because dad and mom put my face in almost all of the opening part of our video, cool right? 😎
Yes it is me, a confident, cheerful, always curious and also always hungry kid. Yes you read it right, I can't live without cucumbers in my bag. More cucumbers a day keep my hunger away.
It is actually not my very first journey since I have already been on a 16 hours long haul flight before, from Zagreb to Yogyakarta. So, I really love being on a flight. I enjoy looking to the window just to make sure that I am above the sky, up on the clouds, oh cool 😎
Lastly, the sister's role is really alive here. I will be able to take care of my lil brother, calm him during the fussy time and put a kiss when he finally starts to sleep.
Isn't it called a beautiful world to have a sister who knows how to take care of a brother with much affection, right? 😎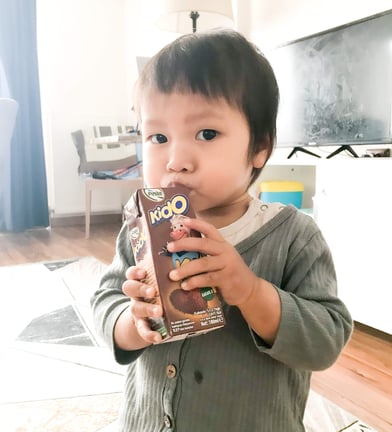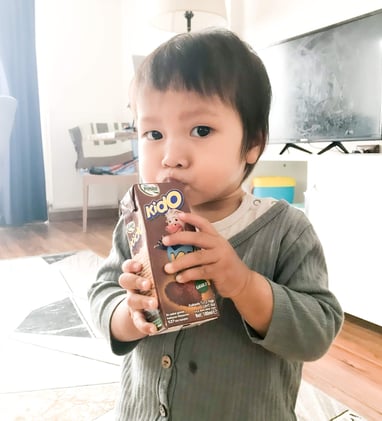 Omar with his favorite SUT (milk), Ankara (October 2021)
Hey c'mon, what do you expect from a 10-months-old-always-teething-baby who love to breastfeed everywhere and everytime? Haha.
Being nomad? Emmmm, what word is it? what I know is (only) the roasted potatoes that I grabbed from my sister's breakfast plane meal was the best I ever have. Hahaha. No no no, just kidding, I actually really support my family by being calm during the flight and putting on my best smile when mommy and daddy seem so frustrated about the chaos.
Last but not least, I do really like to eat, whatever you hand me a thing, please really watch out since I didn't know that passport and flight ticket paper means sooo much for this family.